Faculty at the EMC
Robert A. Erickson
(Ph.D., Yale, 1966)
Professor Emeritus, English Department
U. California, Santa Barbara
Santa Barbara, CA 93106-3170
tel: (805) 893-2453
fax: (805) 893-4622
email:
erickson@english.ucsb.edu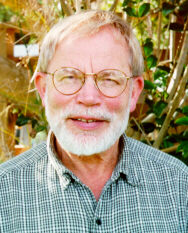 Areas of Interest
Seventeenth- and Eighteenth-Century British literature

Literature and religion

Literature and Medicine

| | |
| --- | --- |
| Books and Recent Articles | |
"On the External Uses of Water in The Expedition of Humphry Clinker" in Tobias Smollett, Scotland's First Novelist: New Essays in Memory of Paul-Gabriel Bouce, ed. by O M Brack, Jr. (Newark: University of Delaware Press, 2007), pp. 94-114.
"Swift's Dark Materials" in Historical Boundaries, Narrative Forms: Essays on British Literature in the Long Eighteenth Century in Honor of Everett Zimmerman, ed. Lorna Clymer and Robert Mayer (Newark: University of Delaware Press, 2007), pp. 164-83.
"Milton and the Poetics of Ecstasy in Restoration and Eighteenth-Century Fiction" in A Companion to the Eighteenth-Century Novel and Culture, ed. Paula Backscheider and Catherine Ingrassia (Oxford: Blackwell Publishing, 2005), pp. 117-39.
"Fictions of the Heart: Sterne, Law, and the Long Eighteenth Century" in Fiction and Religion, ed. David Blewett; special edition of Eighteenth-Century Fiction, 15, 3-4, April-July 2003, pp. 559-582.
"Words of Power: Paradise Lost, Shamanism, and the Kalevala" in Styles and Positions: Ethnographic Perspectives in Comparative Religion, ed. Tuula Sakaranaho et.al. Helsinki: Helsinki Univ., Comparative Religion 8, 2002, pp. 221-35.
"'Rapt Above the Pole': Milton's Paradise Lost and Shamanism" in Shamanhood: Symbolism and Epic, ed. Juha Pentikainen, Budapest: Akademiai Kiado, 2001, pp. 221-35.
"Ethnography in The Theater of the Body" in Ethnography is a Heavy Rite (Abo Academy Press, 2000)
The Language of the Heart, 1600-1750. Philadelphia: University of Pennsylvania Press, 1997.
"Lady Fulbank and the 'Poet's Dream' in Aphra Behn's The Lucky Chance," in Broken Boundaries (University Press of Kentucky, 1996)

"Mrs. A. Behn and the Myth of Oroonoko-Imoinda," in Eighteenth-Century Fiction (1993)
"William Harvey's De motu cordis and the 'Republick of Literature,'" in Literature and Medicine during the Eighteenth Century (Routledge, 1993)
Mother Midnight: Birth, Sex, and Fate in Eighteenth-Century Fiction (Defoe, Richardson, and Sterne). New York: AMS Press, 1986.
The History of John Bull, by John Arbuthnot (editor, with A. W. Bower). Oxford: Clarendon Press, 1976.
Current Projects
The Poetics of Ecstasy, 1550-1750
Pope as Poet of Rapture
Swift, Sterne, and the Anglican Sermon Performed
Cleland's Gospel of "Extasy"
Recent Courses Taught

Libertine Literature and Eighteenth-Century Fiction
Chaucer's Canterbury Tales
The Poetics of Prophecy
Milton and the Poetics of Ecstasy
Poetry of Domesticity
"'Words of Power': The Shamanic Epic from Paradise Lost to the Kalevala," undergraduate course in the University of Helsinki, department of Religious Studies, fall and spring, 1999-2000
"Textual Interpretation," doctoral seminar in the University of Helsinki, department of Religious Studies, fall and spring, 1999-2000